SBROUT®
The Versatile and Sustainable 6-in-1 Baby Sleep Habitat System
The SBROUT® Baby Sleep Habitat System grows with your child.
It is modular furniture incorporating multiple and extensive uses of a single piece of furniture from your crib extending into a cot. Once your baby outgrows that stage and becomes more active, use SBROUT® as their play cart, study table and chair, and bookshelf and ultimately use it as an adult chair around your house. This 6-in-1 convertible furniture has a longevity of use from newborn till adulthood and is made sustainably using eco-friendly solid wood.
SBROUT® is safety certified with BS EN 716-1:2017 and BS EN 1130 and is carefully designed with the little ones and families in mind. SBROUT® is also designed for modern living spaces. It is compact & mobile and can be easily moved between different house spaces. The simple reconfiguration into different furniture functions allows you to transform and reuse its purposes anytime your baby outgrows the stages or re-configure it for other siblings.
Featured In
Having A Baby Magazine 2022
Baby Magazine
Nursery Today
The Full SBROUT® Baby Sleep Habitat System*
Also available in Crib or Cot Set
Crib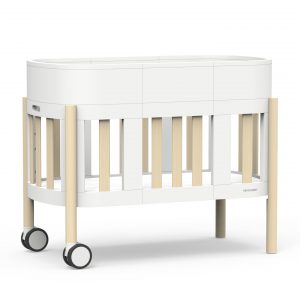 Cot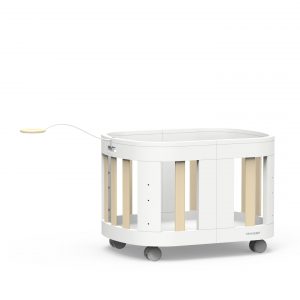 Play Cart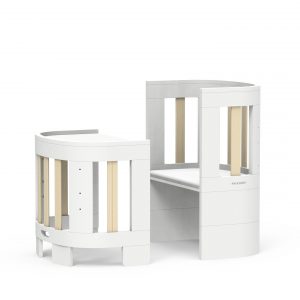 Table and Chair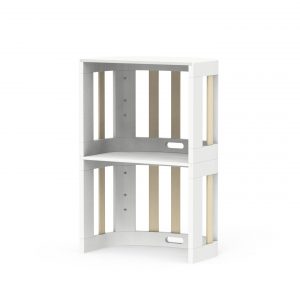 Shelf
Full Sized Chair
Complies with British Standard (BS EN) 1130 and (BS EN) 716-1:2017 Safety Enhancement Features

Made from Sustainable Solid Rubber Wood


Large Lockable Easy Swivel Wheels
Product Specifications
Product Specification (Crib) 
Dimensions (Max. Height)
704 x 544 x 781mm*
Dimensions (Min. Height)
704 x 544 x 653mm*
Max. Floor to Mattress Height 
418mm
Min. Floor to Mattress Height 
290mm
Weight 
17kg
5 Adjustable Height 
653-781 mm
Product Specification (Cot) 
Dimensions (Max. Height)
1024 x 544 x 921 mm*
Dimensions (Min. Height)
1024 x 544 x 793 mm*
Max. Floor to Mattress Height 
418mm
Min. Floor to Mattress Height 
305mm
Weight 
27.3kg
5 Adjustable Height 
793 - 921 mm
Product Specification (Mattress) 
Mattress Size (Crib) 
660 x 500 x 30mm
Mattress Size (Cot) 
980 x 500 x 30mm