What is Sustainable Parenting?
Sustainable parenting is all about making small, conscious decisions that will benefit the environment while also providing a safe and healthy environment for your family. Here at KIKI & SEBBY® this is central to all that we do and create. But how can you, as parents, also do your bit? In today's world, with all the environmental challenges we are facing, sustainable parenting has become increasingly important.
Photo: Arthon Meekodong (Canva)
Here are some tips on how to bring sustainability into your daily parenting routine. 
First, think about the products you use on a daily basis. Are they eco-friendly? Look for items made from organic, natural materials, and choose products with minimal packaging. Purchasing good quality products that can be reused or passed on to friends and family after we have finished using them will help reduce the amount of waste generated. Our best selling muslins are long lasting and can be used for so many things – they certainly get a tick when it comes to sustainability! SBROUT is made from rubberwood which has been harvested in a sustainable manner (take a look at the blog post here to find out more about this).
Second, be mindful of the energy you use. Consider switching to LED lighting and unplugging electronics when not in use. You can also try to reduce your family's reliance on cars, and instead opt for walking, biking, or taking public transport whenever possible. 
Third, incorporate sustainable practices in your home. Start composting and make an effort to reduce your food waste. Use non-toxic cleaning products and avoid single-use plastics. Finally, get your family involved in eco-friendly activities, such as volunteering with local organisations or going on nature hikes.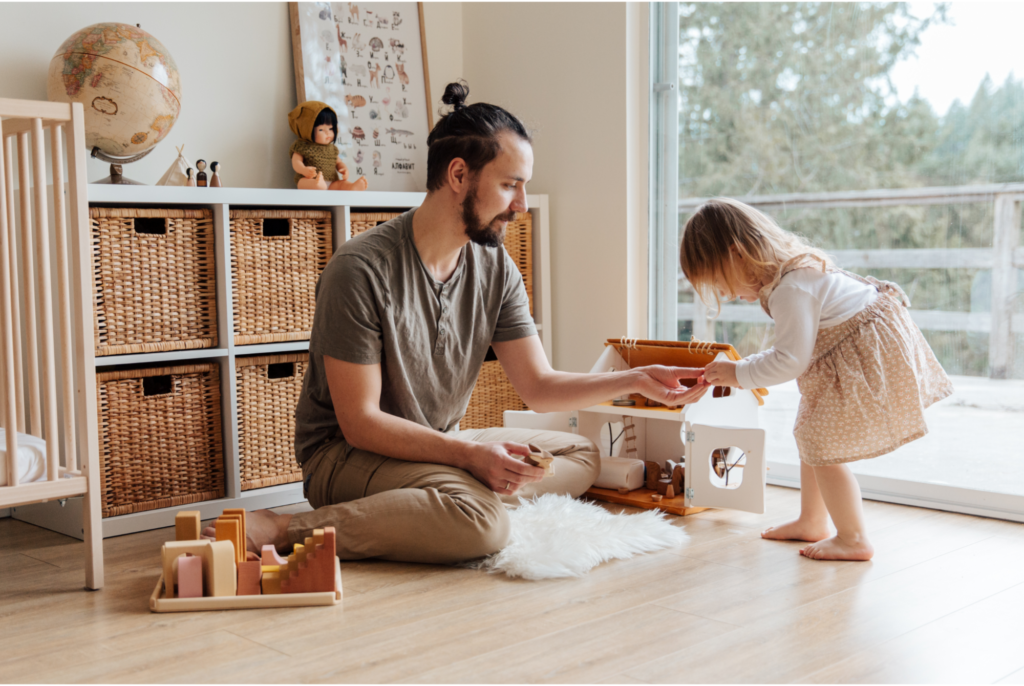 Sustainable parenting is a great way to set a positive example for your children, while also helping to protect the environment. By making small changes in your daily life, you can help create a healthier and more sustainable world for our children and their children's future on this planet.
Other posts